Thursday, August 6th, 2009
I heard that Vanity Fair had been planning a 'Mad Men' coverstory but they instead scrapped it in favor of a Farrah / Michael tribute issue.
BOR-ING.
I have nothing bad to say about the woman, but Farrah Fawcett had ZERO affect on my life.  And as for Michael, really, what else is there to say?  Well, I'm sure they'll come up with something but I'm going to have to have an epic level of boredom to even give those articles a shot.
Anyhoo, Vanityfair.com has the 'Mad Men' story and pictorial on the website here.  But I have decided to post the pictures for you, all of them, because maybe you don't wanna read that whole (long) article, or maybe I want to decorate our site here with some pretty, or maybe I want to get that annoying start-on-itself '500 Days' video off page 1….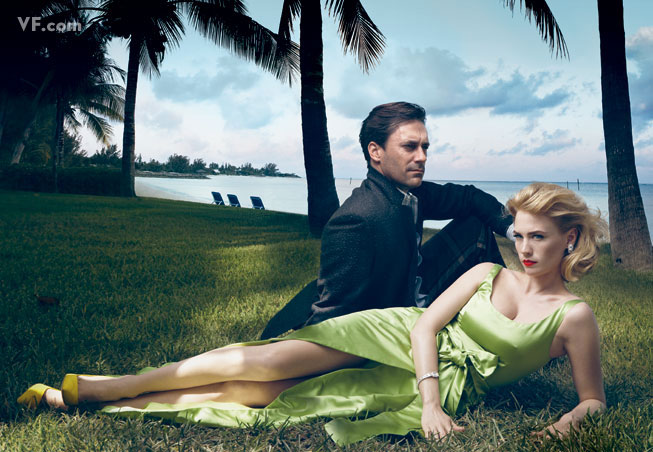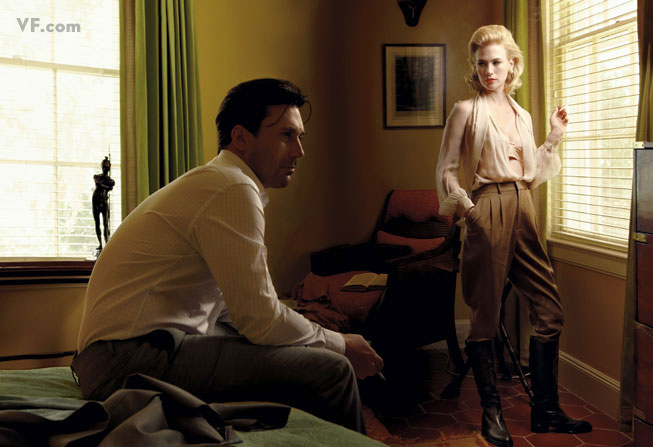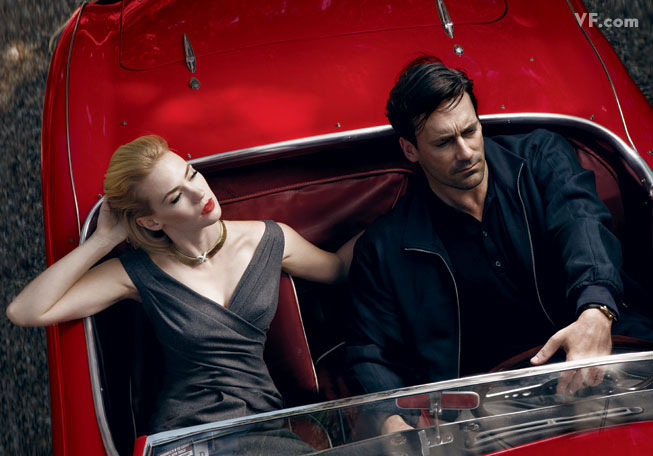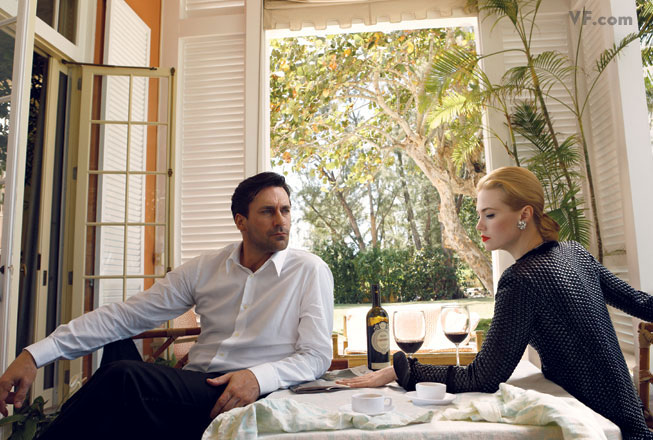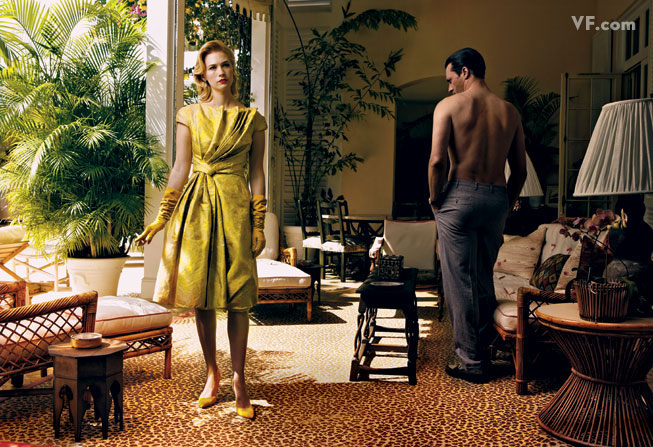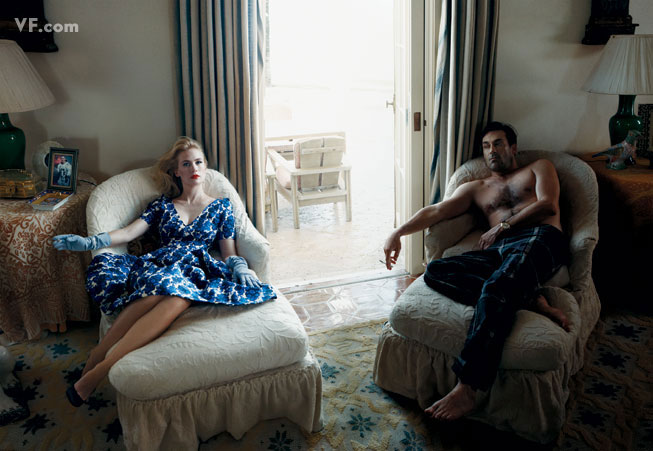 I thought this would be a good equal opportunity post.  But what's with January being fully clothed all the time?  That last one could have used some lady skin, he's in his pajams so why isn't she in a nightie??  Dear Annie…..
Season 3 starts in 10 days.  Then I'll shut up about it, promise.