Tuesday, February 2nd, 2010
I've perused, I haven't delved in deep nor talked it out with my bro so there is still a lot of opinion to be had.  But let me start by saying WHAT THE EFF!  WHERE IS 'STAR TREK'!?!?!?!??!?!?!?!?!
I'm like, upset.  Because when the Academy first announced that it was going for a ten slot best picture race my first thought was 'ok ok, that's weird, but maybe Pixar or a worthy blockbuster will finally get nominated.'  Well 'Up' got its very well-deserved nomination, but as for the worthiest blockbuster of the year?  NOPE.  Yes, I am looking straight at you, 'Avatar.' I don't care that you have made a kafillion dollars, groundbreaking technology and a recycled story does not a best picture make!  Look, I'm aware of the situation, even though I personally enjoyed  it more, 'Star Trek' never stood a chance at winning while 'Avatar' is a front-runner, but still, it stings.
And a personal beef: 'Star Trek' also not nominated in the Best Original Score category which is a gross omission, even more disgusting, James Horner made it in.  But I think that gives more room for Giacchino to take it for 'Up'.   I'll riot.  I. Will. Riot. if Horner wins.
And Vanity Fair also has its big Hollywood Issue out.  They have a nice Annie Leibovitz spread of Directors and Actors, here is the link and here are my faves: (but first, comments on those I purposely didn't include, James Cameron stands alone?! Barf.  Penelope and Pedro, really, them AGAIN?!  Bore.)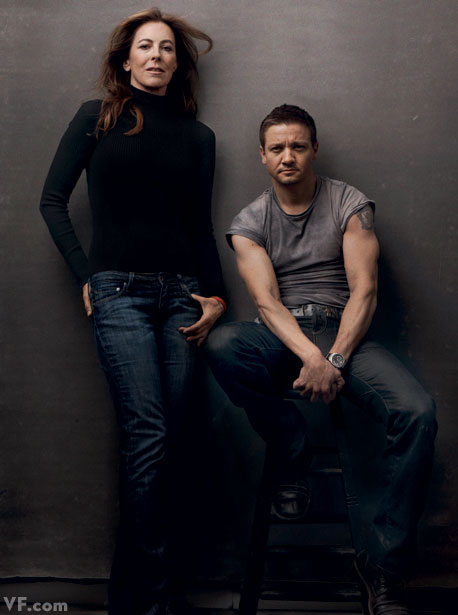 STUDS!  They. Could. Go. All. The. Waaaaaaaaaaaaaaaay.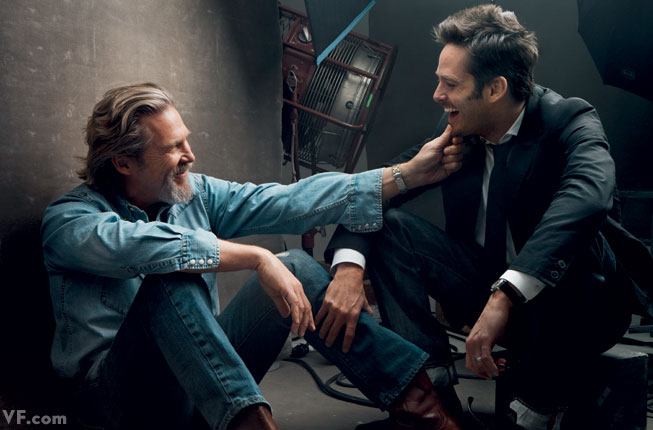 This is why Jeff is a shoe-in.  Warm-hearted charmer.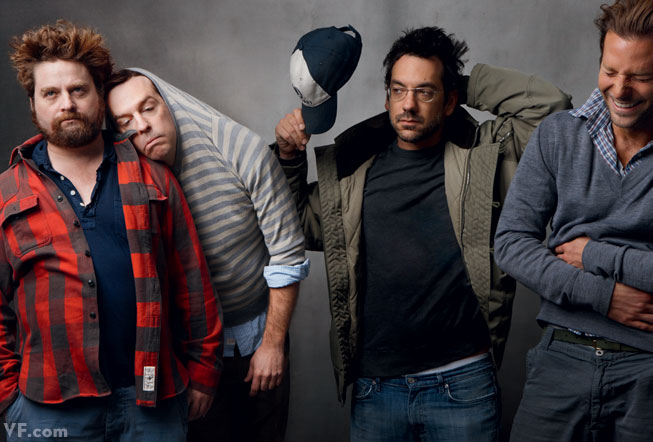 As of today, this is officially not Oscar related.  Which is fine by me, I thought it was a fine movie. Just fine.  Nice pic, tho!
Ok, that's it for now, there is surely more discussion to come.  This is a big moment for us, bloggers and blogees!!  OSCARS 2010!!!