Friday, July 24th, 2009
Ok, so I have absolutely no inside tip here unless the correspondents we unleashed actually bring us back something… I'm picturing a cell phone portrait with Tidiane and a guy dressed as Spock.  We'll have to wait and see.  So otherwise I just thought I would share / post / pilfer the things I've found interesting in all the news coverage.
1 – I heart 'Chuck' and this sums up why: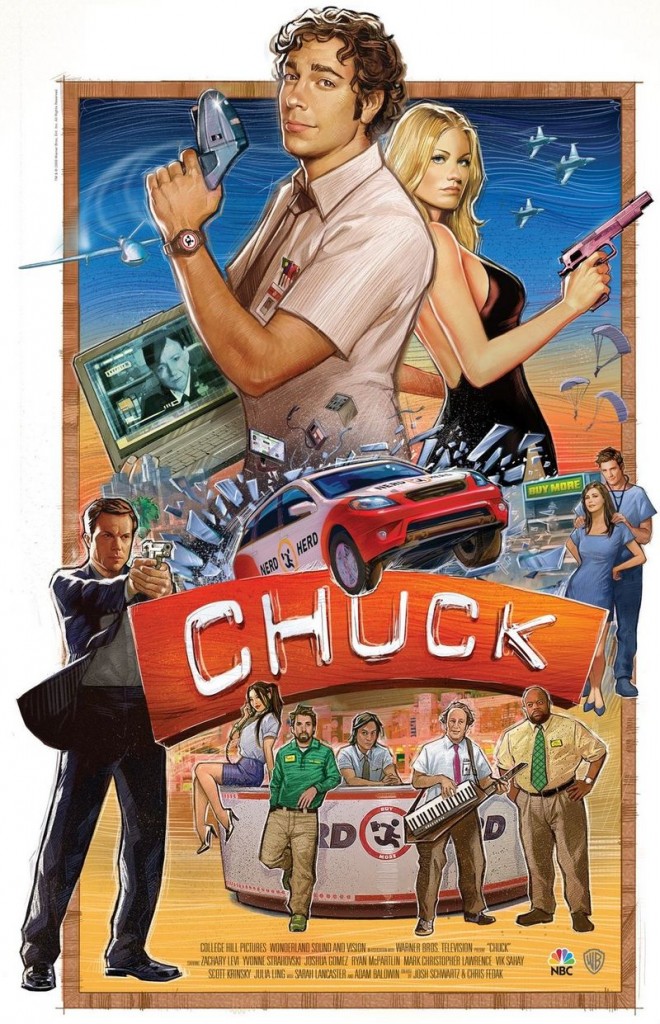 Iss nice, yes?
2 – This will not be the first and only time you hear mention of  the now defunct 'Veronica Mars' or the sad never to be realized potential Veronica Mars movie or my love for its creator Rob Thomas (totally been to his house) or my love for Ms. Kristen Bell and oh I could go on (and I will I'm sure).  So I thought I could link you to this video with Ms. Bell and one Freddie 'Finding Neverland' Highmore who are promoting 'Astro Boy' in which there is a mention of the VMars movie.  So I am doing my part here, getting the word out, fans unite!
How cute is Freddie?!?!??!?!  Oh look, a picture: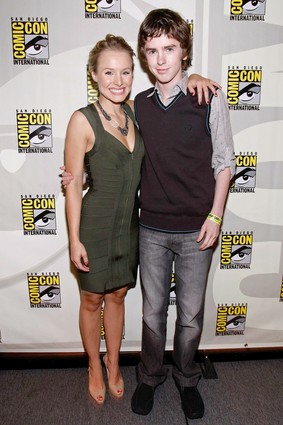 Check out some of those other videos.  I would write about 'Jennifer's Body' as a kind of update to a previous post but I still found myself torn.  Mainly with Diablo.  Did you read her dumb column in EW??  She hates summer, why?, because she doesn't want to get the white jeans that she won't wear dirty.  Who gives an EFF.  But this is a movie and it could very well be a good one.  Except, if you watch that video it makes you wonder if she knows what the word 'concise' means.  Ok, seriously, somebody stop me.
3 – The big things and I care about them both are 'Avatar' and 'Tron Legacy' but I haven't really found anything thaaaaaat interesting to share.  Without being there to see the footage, it's like, yes these movies are big and they exist.
4 – Tom Welling!  Smallville has been with me since I started at my job here and while it would never be choice programming for me, I hold a soft spot for it.  And for Tom too, cause even though he is a robot, he looks like this: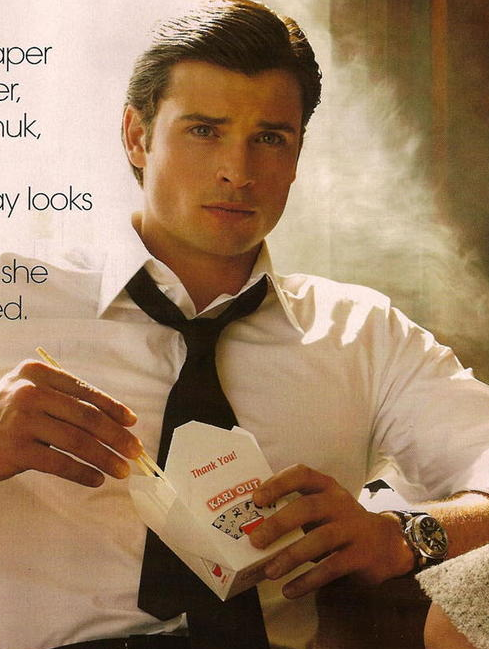 And he seems nice.
Anyway, he's going to be at the Smallville panel on Sunday.  I won't be, neither will you, but maybe something fun will be posted about it.  Maybe Erica Durance (Lois) will be dressed slutty and I can post a picture for all the mens.
4- Dexter.  Mmmhmmm.  News that they will release animated webisodes before the premiere is cool I guess, John Lithgow as Dexter's ultimate prey.  DYYYAAAAMMMN.

I kind of regret watching that.  Too many goodies given away.
That's all for now!!