Sunday, August 2nd, 2009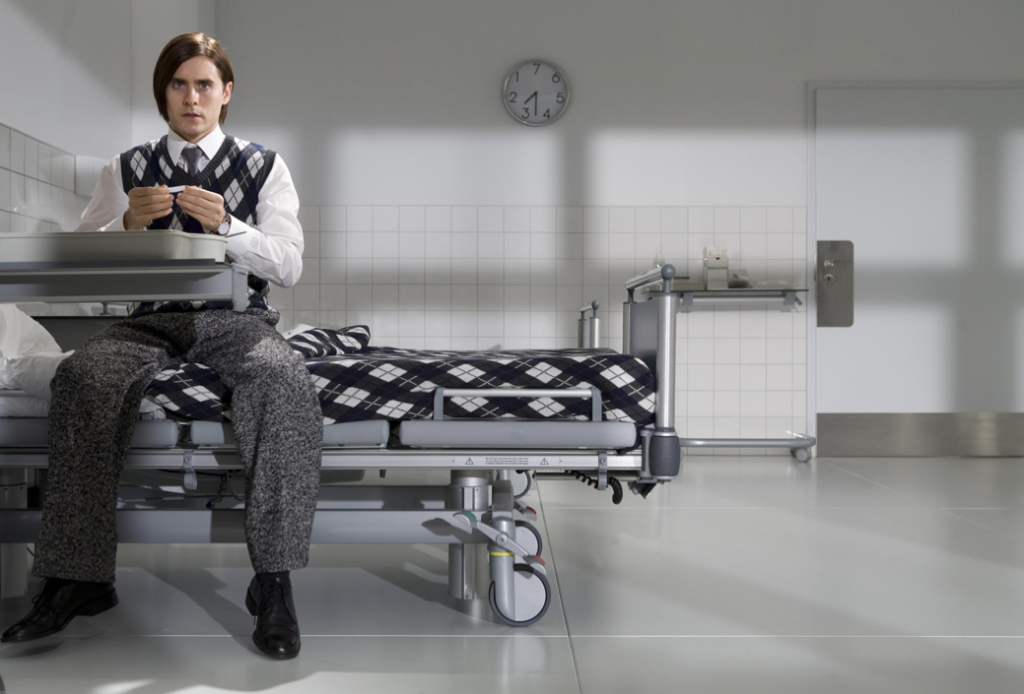 Leto in Mr. Nobody. Stunning.
First, how could you not love this photo? Second, Jared! We've missed you! I don't know bout ya'll but I've been crushing on Jared since he was grungy My So Called Life Jordan Catalano. He's been MIA for a bit, but I'm glad he's back in such an interesting way.
The French film, Mr. Nobody, is tearin' it up in Venice. Being French, the film is all kinds of confusing. According to Wikipedia:
In the year 2092, a time when Mars is a vacation spot, Nemo Nobody is a 120-year-old man who is the last mortal among humans who have become immortal due to scientific advances. When Nemo is on his deathbed, he reviews the three possible existences and marriages he might have experienced.
Riiiight. It is kind of refreshing to have these simply be his memories – or possible memories – rather than some alternate universe. I think we've seen that trend fizzle out (see our Cold Souls post) and die. Here's the trailer:
And the WEBSITE. There's lots of yummy media for this film, but it has no US distribution yet. Aw, come on US! I want to see this! Maybe I should start a petition…