Tuesday, July 21st, 2009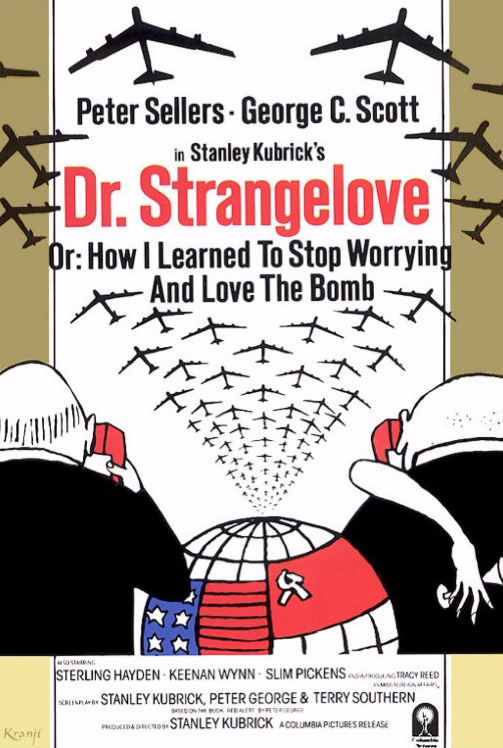 'Dr. Strangelove' movie poster. I want this.
There are some things that I love so unconditionally that I think about them at random and often. Dr. Strangelove Or: How I Learned To Stop Worrying And Love The Bomb is one of these things. And in this time of war and fear of nuclear destruction, it's good to know that General Jack D. Ripper isn't in charge of anything important.
I'd never seen the trailer for this genius film before today – and I was pretty impressed. The wordplay reminded me a bit of the In The Loop trailer that Angela loved so dearly. Check it: