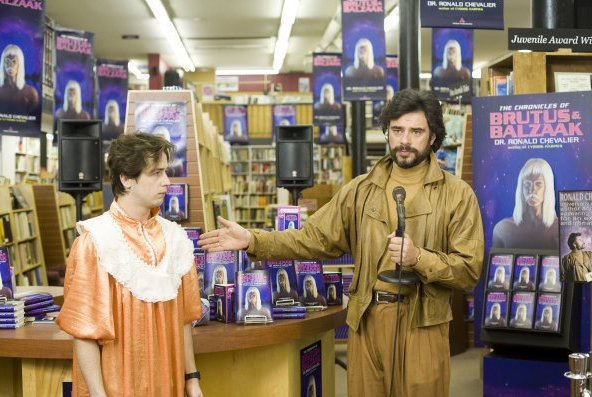 I don't know what's happening here, but it's gotta be good.
AGES ago, Angela IMed me a link. This ONE. The site is weird, but we knew it would lead to something genius since it involved Jemaine Clement of Flight of the Concords. We had no idea.
Alas, Jemaine has been cast by Jared Hess (Nacho Libre, Napoleon Dynamite) in his new flick Gentleman Broncos. Hellz yea. Trailer time:
You can also view entertaining viral videos by Jared Hess here.
We can't wait. In the mean time, we'll be breeding a colony of new ideas with Mr. Chevalier.