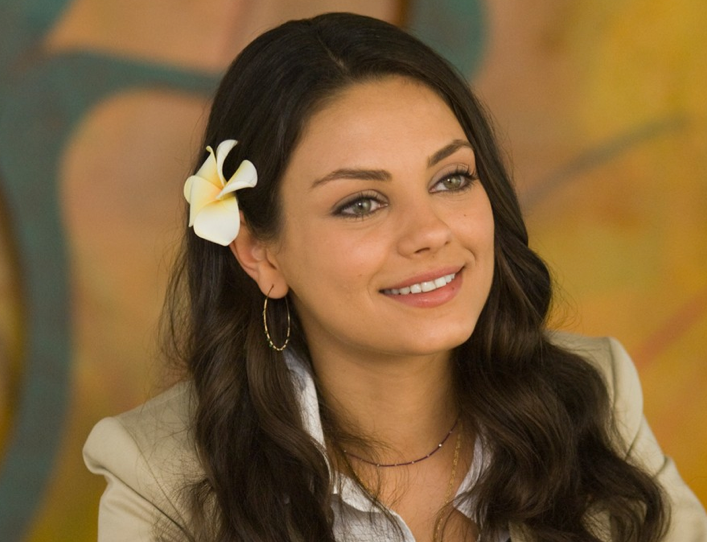 Mila in 'Forgetting Sarah Marshall' – another cutesy, sexy, clueless role for our gal.
I know what (at least some of) you boys are thinking. FOREPLAY? With Mila Kunis? Hellz yea! Unfortunately, it's just clever categorization on our part. We're talkin' bout Mila in talks to star opposite Natalie Portman in Darren Aronofsky's Black Swan. Foreplay with Mila AND Natalie? Hellz yea! Wrong again. They'll be playing rivals – kind of – since Mila's character may or may not be a figment of Natalie's imagination. The world may never know.
I'm gunnin' for Mila to sign on to this project because I would LOVE for her to break out of her unfortunate typecast and tell us that she CAN act. There's something about her that takes her out of the 'completely vapid' category, but I'd like to be able to say that yes, she's a good actress. Granted, there was the whole Max Payne thing but really, we can't blame her for that. If this whole Black Swan thing works out, there might be a Mila Kunis Fan Club in the works. Anyone with me?
Tags: Black Swan, Darren Aronofsky, Mila Kunis, Natalie Portman