Wednesday, August 5th, 2009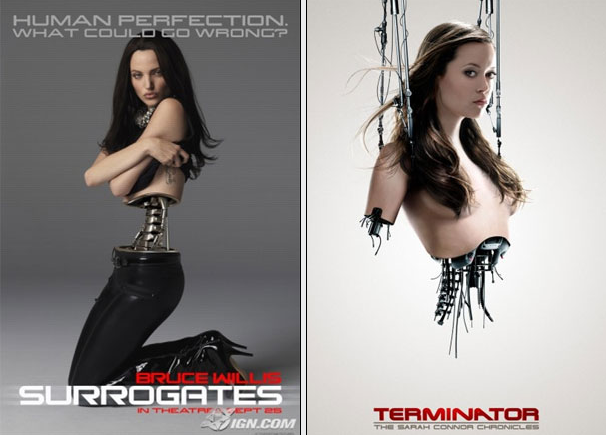 'Surrogates' vs. 'Terminator' ad posters. I'm confused.
For a split second, I thought The Sarah Conner Chronicles was back and I was overjoyed. Then I realized that wasn't Summer and I was upset. Then I realized this wasn't Terminator at all but some random chick from something called Surrogates. "What could go wrong?" I'll TELL you what could go wrong. A lot of things could have happened here. The same marketing company could have both done ads. The first could have been so wildly successful they just thought, "Hey. We'll just rip off Terminator." Whatever happened, this has DEFINITELY gone wrong. It's lame. I don't even care that Bruce Willis is in this movie, I'm so upset at what's happening with the posters.
Today's lesson: don't rip off other campaigns.