Monday, July 27th, 2009
Something about me I have learned, if there is an opportunity to avatar myself I will do it.  I did the Simpsons, I have a weird superhero something and then that one other one… I don't know, but here's one more!  It's a good one!
Me: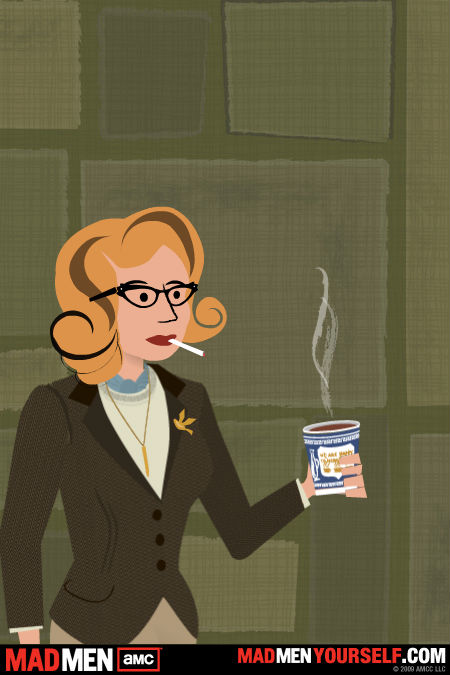 I smoke now.  And you can't tell but I'm wearing jodphurs and I have a newspaper in my other hand.  Yyyyyyyep, that's me!  Before my morning ride apparently.
I made a Brian: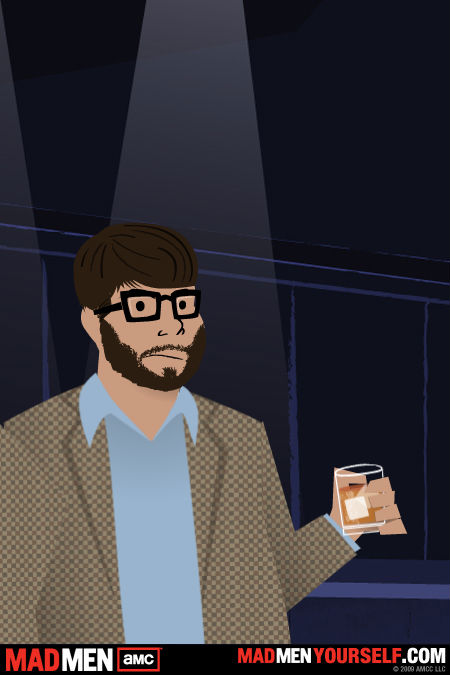 He has a beard.  And glasses.  And he's in a bar.  And I swear he just got that haircut.
I made a Julie too but it ended up kind of slutty.
The woman, Dyna Moe, who contributed the artwork for this site here has done a lot of art for Mad Men – screensavers and icons and etc.  And if I'm understanding it right, she just started to do it on her own and it got noticed in a major way.  Matt Weiner looooooves her.  Check it.
PS can't wait, new season starts August 16.