Friday, October 9th, 2009
Moons ago I wrote a post about Darren Aronofsky working on a project called 'Black Swan.'  Natalie Portman was in line to play the lead.  Somewhere between then and now, Mila Kunis was announced as her co-star and rival ballerina as the plot goes.
Um, hello, all together now: JACKPOT.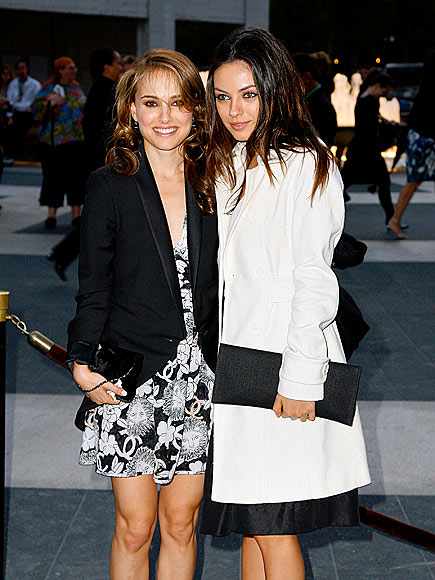 I saw this picture today and realized that these two are begging for a 'who's hotter' poll and I'm here to oblige.  For the record, Team Mila all the way.
Now it's your turn, but I don't want to make the options boring, so let's play the childhood classic -  F, Marry, Kill.  And we'll throw in Kate Gosselin to fill in the gap.