Monday, November 23rd, 2009
Julie and I got into a Variety hosted screening of 'Up in the Air' (thank you Editors Guild!) that included a QnA sesh with director Jason Reitman and stars Vera Farmiga and Anna Kendrick.   I love screenings (they're free!) and I love Q and A's (the inside scoop!).  Jason Bateman was slated to attend but was a big fat no show, so you heard it here guys, he is NOT perfect.
The movie was definitely on the side of Yes, veering into 'really good' territory.  It's success lied in the chemistry between George Clooney and his co-leading ladies, it's timeliness, and it's authenticity.  It was sincere but not schmaltzy.  Funny, touching, and in my opinion- genuine. It helped that – QnA inside tidbit! – George doesn't wear make up. I appreciated his under-eye bags.  Not so genuine was Vera Farmiga's botox face, seriously woman, you're playing your age, you're supposed to have a wrinkle!  It was distracting.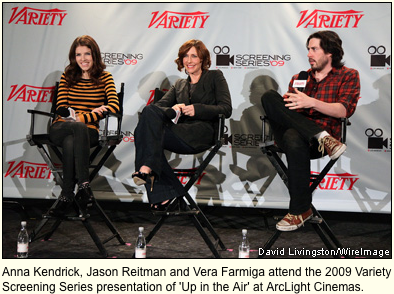 The ladies weren't that interesting, hate to say.  This just in: George Clooney is a joy to work with!  Jason Reitman should score an adapted screenplay nom, easy.  From the sound of it the book provided a skeleton of a story and he provided the meat.  Kudos and congrats to all involved.  See you come award season.
Scale of 10:
3 Relatable Heartbreaks – both career -wise and love-life-wise.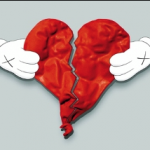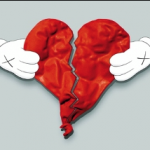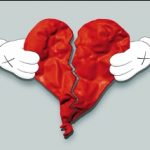 5 George Clooneys, he takes up a lot (read: all) of space in this movie and as this picture illustrates, he is the perfect mix of ladies love him, dudes want to hang with / BE him.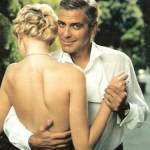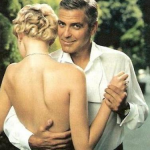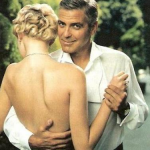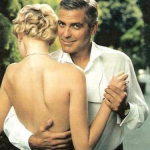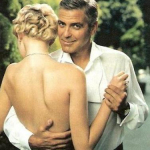 and 2 mirrors – this movie asks you to take a look in one and ask yourself what's important in life.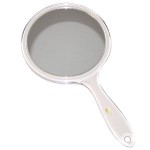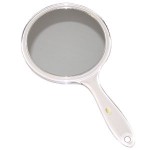 This just in! Human connection is a good thing!