Tuesday, July 14th, 2009
Before you get all 'girl you got it bad' my main reason for posting this is because I gave a good chuckle at Mr. Dan Hopper's take on the recently published photos of ChanningT promoting 'G.I. Joe' in the new GQ.
Cyrano = joke stealing.  Well, not really stealing.  Joke paying it forward.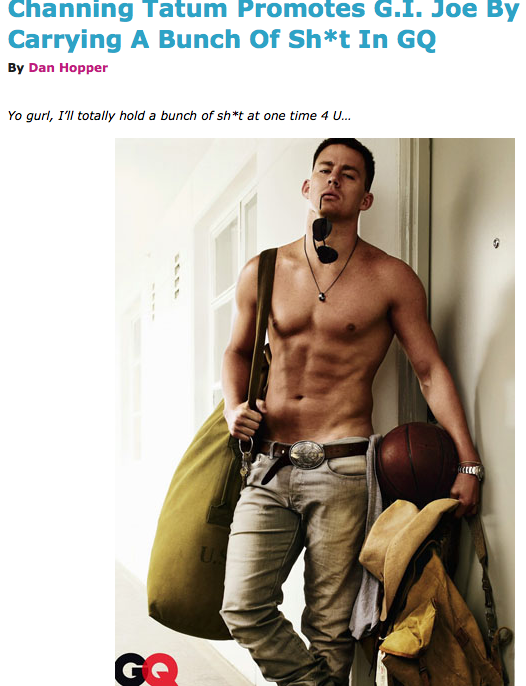 Seriously!  HAHAHAHA.
Why is he carrying so much stuff!?!?!  Cause he's a wanderin' Cowboy, Army mailman, B-ball playin, necklace model who uses sunglasses for a toothpick.  Clearly.
Dan's full post on BestWeekEver is here.
And speaking of ever- 'G.I.Joe' is gonna be worst ever status or what.